McHugh Locomotive & Equipment has the capabilities to provide your museum or heritage railroad with parts or on-site service anywhere in the US.
This work can range from general locomotive and equipment inspections to major repairs, or transportation of equipment to our facility for major repairs or a complete museum-quality restoration. Not only can we supply new or reconditioned mechanical parts, traction equipment and components for vintage and historical diesel locomotives but often we have already developed a system to upgrade unavailable parts to ones that available and on the shelf.
Locomotive manufacturers units that we have serviced, repaired, or restored include: Alco, Baldwin, Davenport, EMD, Fairbanks-Morse, General Electric, Plymouth, Porter, Vulcan, and Whitcomb. Our highly-skilled technicians can perform routine service, emergency repairs, and FRA inspections on you standard or narrow-gauge locomotives. We offer preventative maintenance and certified FRA inspection programs to keep your locomotives safe and compliant. 
Don't let our Pennsylvania location scare you. We are experts in shipping and often shipping costs are offset by our efficiency due to our vast experience with any manufactures equipment. 
Click on the links below to learn about a few of our past on-site service projects and quality parts programs. 
---
The 3-foot gauge Hawaiian Railway Society had a failed Westinghouse 1443A traction motor. The armature flew apart and caused a catastrophic failure to the entire traction motor. McHugh Locomotive & Equipment was able to supply a replacement from stock to get their locomotive safely back in service as quickly as possible. The photos below show the same armature, first failed as it came to our shop, then after being remanufactured.   

McHugh Locomotive & Equipment is your go-to supplier for traction motors and generators.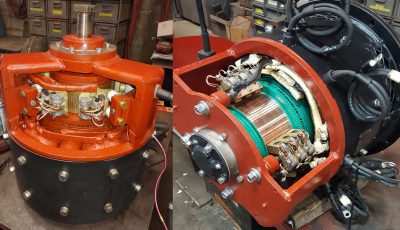 | | |
| --- | --- |
| Traction Motors | Main Generators |
| GE 733 | GE 558 |
| GE 763 | GE 569 |
| GE 747 | GE 1503 |
| GE 1244 | GE 1519 |
| Westinghouse 1443A | Westinghouse 189 |
| Westinghouse 1443EC | Westinghouse X-7 through 10 |
| EMD D-57 | EMD D-12 |
| EMD D-67 | EMD D-14 |
| EMD D-77 | EMD D-15 |
| EMD D-78 | EMD D-22 |
|   | EMD D-25 |
|   | EMD D-32 |
Contact us to see how we can help your museum or heritage railroad. We can provide safe, innovative, and cost-effective solutions for all of your historic rail needs. McHugh Locomotive & Equipment is the company you can trust.