During the early 1960's the McHugh Company, under the leadership of the late Jimmy McHugh, began to assist heritage railroads, rail museums, and trolley preservation organizations with on-site services of re-railing wrecks, transporting antique rail equipment and trolley cars by truck, along with providing rigging and cranes services. 
November 1967, Jimmy McHugh was contracted to coordinated the unloading of two historic trolley cars from a ship at a pier located in Philadelphia, PA onto two of his tractor trailers and transporting them to the Rockhill Trolley Museum. This was the first project that Jimmy McHugh provided to the Rockhill Trolley Museum and they were very satisfied with the work. A relationship developed between the Rockhill Trolley Museum and Jimmy McHugh and the McHugh Company continue to move many other trolley cars and various other equipment for the museum.
The former York Railways streetcar #163 was located at a field in York County PA and acquired by the Rockhill Trolley Museum in 1973. Some of the RTM museums volunteers and a few McHugh employees, loaded #163 onto one of one of our tractor trailers with a new at the time McHugh 25 ton capacity hydraulic truck crane and then transported #163 to the museum.
Then in 1973 the McHugh Company also began rebuilding steam locomotives, vintage diesel locomotives, and other rail equipment, for heritage railroads, short lines, and museums. In 1985 Jimmy's son, JC McHugh, founded McHugh Locomotive & Equipment where the tradition continues. 
Today, McHugh Locomotive & Equipment provides parts, service, and museum quality frame-off restorations to vintage diesel locomotives, historic railroad equipment, and trolley cars. The world-class work that is performed by our experienced and skilled multi-craft technicians at our modern facility is hard to replicate. We are a supplier that you can count on to deliver positive results for your heritage railway organization.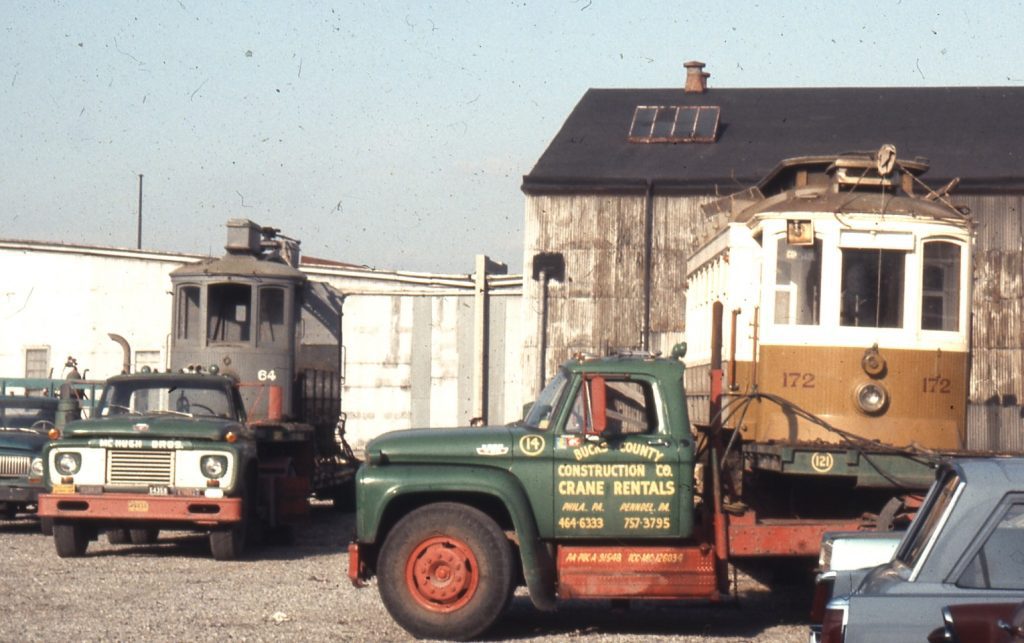 Many of the historic trolleys at the Rockhill Trolley Museum were moved by Jimmy McHugh.