Workmanship and service since 1985 has built the reputation of McHugh Locomotive & Equipment to be the leader in the locomotive service industry. We offer completely rebuilt and warrantied locomotives for sale that will give you years of dependable service. We have an extensive locomotive rebuilding program. All units being stripped down to the bare frame, including removal of the fuel tank, couplers / draft gear, and truck assemblies. Then every component is cleaned and a thorough inspection is made. Once a locomotive frame is qualified to meet acceptable industry standards, the rebuilding process then begins. We can rebuild your locomotive or offer you a trade in on your old unit as part of a purchase of a rebuilt locomotive.
McHugh Locomotive & Equipment specializes in the rebuilding of GE & EMD locomotives. The GE locomotives consist of; 2-axle units ranging from 25, 35, 40 ton, or 4-axle units ranging from 45, 50, 65, 80, 100, 120 ton. The EMD locomotives consist of; any SW type switcher, all MP 1500's, GP units, and slug power locomotives that connect to the motive power unit providing additional tractive effort. We are a full-service company and can handle all aspects of your locomotive sale, assisting you with shipment by rail or truck, and including set up at your location.
The photos below illustrate the craftsmanship of the dedicated McHugh technicians.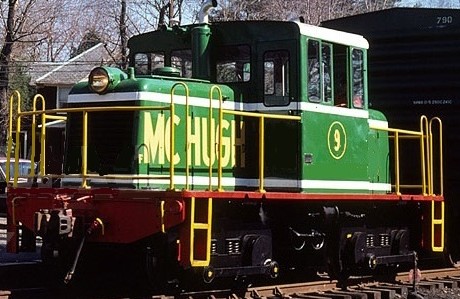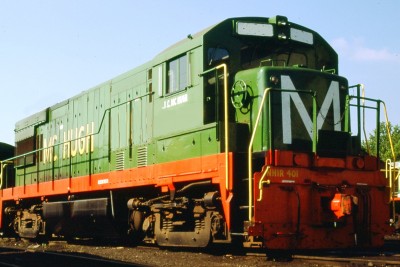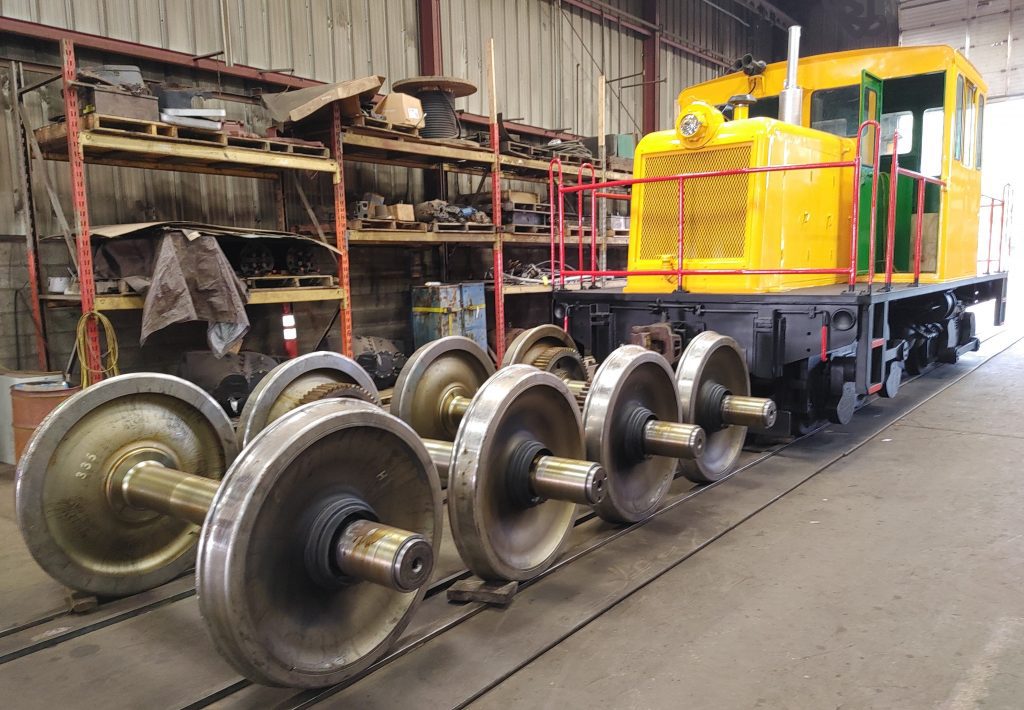 A set of EMD wheels ready to go for a customer in New York and a rail recycling company's GE 45 ton diesel locomotive. 
[srs_total_pageViews]